Hotel EDEN is located in a quiet area near the historical centre of Valeggio sul Mincio and about 1 km from Borghetto, already classified as one of the most beautiful villages in Italy. It is in a strategic position to easily reach, also by public transport, the historical cities of Verona and Mantua and Lake Garda.
The hotel is family-run and, with its 30 rooms and 7 family rooms with kitchenette, is the ideal starting point for walks or bike rides thanks to its proximity to the enchanting bicycle path along the Mincio river that connects Mantua with Lake Garda. At the hotel's restaurant you can taste typical dishes of the local tradition, including the famous tortellini di Valeggio "Nodo d'Amore" (Love Knot), strictly homemade. The Hotel Eden, besides being an ideal place for business trips as it has large, well-equipped meeting rooms, is a perfect location for relaxing stays in contact with nature. Private uncovered parking and a charging station for electric vehicles are available free of charge to Hotel guests. Hotel Eden with the support of Garda Geen has completed the Village4All certification process, and is one of the few facilities on Lake Garda equipped to welcome people with disabilities.
CONTACT NOW
Smart Hospitality
With the goal of ensuring that you stay is environmentally sustainable and to protect and conserve Lake Garda even better than it is today so that both our children and yours can find it unaltered in the future, our facility signed up for and has passed the Garda Green ecological protocol with a total score of: 93.5/174. We chose to obtain this recognition, training our personnel and adopting both technological and good practices aimed abating CO₂.
Find out how we do it
Our structure uses 100% green energy GO, from renewable sources thus cutting production ofCO₂ at the source. Furthermore, thanks to the sun, our structure produces 30% of all the electric energy that our costumers require.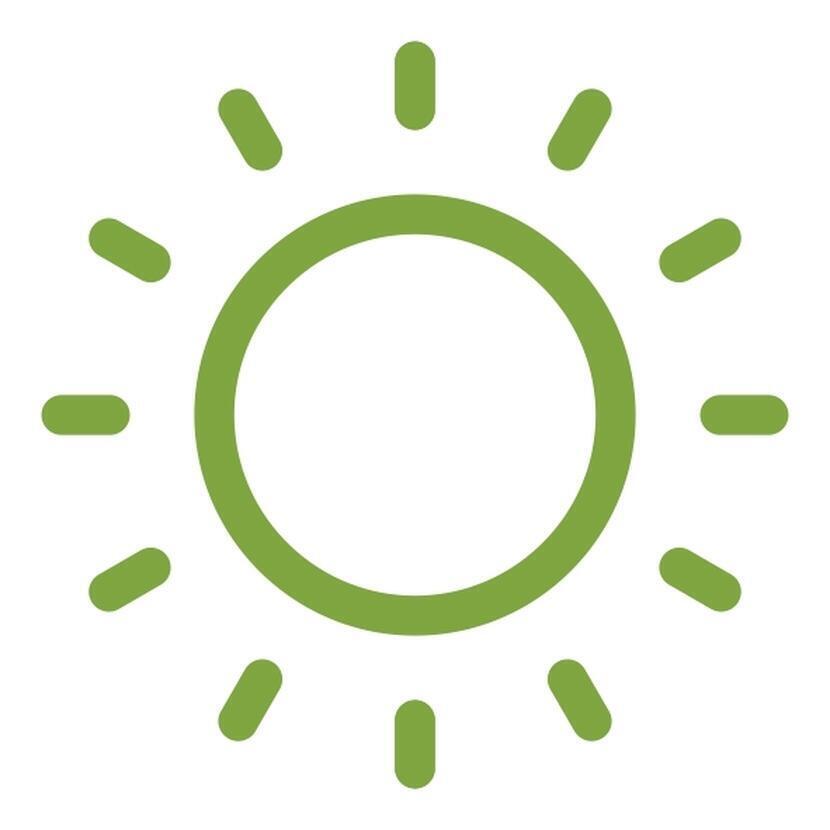 Our structure produces domestic hot water thanks to the use of state-of-the-art boilers and heat pumps serviced periodically to lower CO2 emissions to a minimum. Furthermore, thanks to the sun, our structure produces 50% of all the hot water that our costumers require.
To keep CO₂ emission to a minimum without having to trade off comfort, our structure has installed a series of smart thermostats so that there is the ideal temperature while wasting the least amount of energy.
Our staff, each season, goes through a training course on handling waste in order to recycle at least 70% , keeping a daily log to monitor its production and/or using precise separate waste collection as set up by our town hall in the best possible way.
Conscientious water use is more important than ever to keep our Lake Garda from being abused, and thant's why all sanitary facilities do not deliver more than 9 liters/minute.
Our structure uses al least 80% products with the EU eco-label.
Our structure incentives both arrival with public or sustainable transportation, it also provides bicycles for guests. Our structure has installed and made a charging station for recharging electric vehicles availables.
Our structure offers menu with the prevalence of fresh products, typical and found locally, avoiding where possible single-dose packages.
AVAILABLE SERVICES WITH GARDA GREEN CARD
Do you want to make your holiday even more green?
Take advantage of all the services with low environmental impact
offered by this structure
BACK TO THE STRUCTURES